The Will Family Pages: What's Here
• John William, May, and their six children
The First-Generation Americans: My Great-Grandparents
The story of my great-grandparents and their children is not a happy one. The following based on an article I wrote for the April-May, 1997, newsletter of the Aurora Colony Historical Society. It is expanded by research done by my cousins, Charlyn Mueller and Kris Osvold, and bolstered by other photographs that have turned up over the years. The original article ran under the headline, "John William Will & Family: Recovered Portrait Recalls "Lost Generation."
By Robin P. Will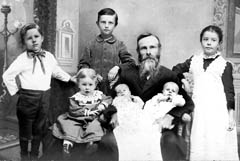 THE CHILDREN OF John William Will appear variously shocked, wistful and restless in this family portrait (above) dated August 21, 1893. Their mother, Lillah May Wier Will, had died giving birth to the twins three months before. John William himself was dead seven months later, his obituary citing "quick consumption" as the cause. John William Will was my great-grandfather; the children are, L-R, my grandfather Enoch Israel, Christine Agnes, John William, Jr., the twins Charles Moor Wier and Clark Moor Wier, and on the far right, Mary Adeline.
This faded portrait of John William Will and his children seems to be the only photographic evidence that there was ever a family at all.
The mother of the family, May Will, was gone three months before the photo was taken: she died the day after giving birth to the twins who rest in their father's arms. John William Will was dead eleven months later, his obituary citing "quick consumption" as the cause. The children were scattered like a litter of puppies.
Although the Will family arrived with the 1863 wagon train, and theirs is a prominent Aurora Colony name, this particular branch of the family seems to have disappeared with little trace -- except for Clark Moor Wier Will, the baby on the right, who became the unofficial historian of the Old Aurora Colony. He died in 1982 in Salem, Oregon.
There are few people now alive who can recall seeing any of these people, let alone remember their stories. What remains is the memory of tragedy, a hint of scandal, the mystery of an expatriate -- stories that dim with the passage of time.
This photograph resurfaced in the unlikeliest of ways. The child who went the farthest was the one who preserved these records of his past. Fina (Josephine) Bustamente, the daughter of the little boy on the left, brought this photo back to Oregon in 1994 when she came to visit her half-brother, Sanford Will, for the first time, and to meet the family her father had never forgotten.
Fina's contribution was the first step in creating the little family album seen here. With the portrait in hand, it was natural to wonder what had become of the other children. Other family members searched their collections to fill in gaps. As a result, it is possible to share what we know about this "lost generation" of the Will family.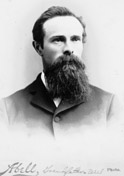 John William Will, 1849-1894
The father, John William Will
John William Will was born in 1849 in Bethel, Missouri, the son of John and Christina Müller Will, both of whom were born in Bavaria. John William owned a gun- and piano shop in Corvallis. He married May L. Wier in 1884; she died May 10, 1893. John had remarried by the time of his death: his obituary mentions a widow, and Benton County records (discovered by Hal Will), list a marriage on November 14, 1893 to Melissa Dickson. The Will family has no information about Melissa Dickson. John William died in Healdsburg, California while visiting his brother Alfred, on March 20, 1894.
John William Will, Jr.

John William Will, Jr., 1885-1955, with his wife Martha and daughters Zelda and Leota,
John William Will, Jr., was born June 10, 1885. It was always assumed that the younger John William went to his uncle Alfred Will in Healdsburg, California, but records suggest otherwise. Guardianship papers in the State Archives indicate that he went to the M. E. Johnson family of Drain, Oregon. By 1900, the census shows him living in Albany, Oregon, (at age 14) boarding at the Russ House (Hotel) and going to school. By 1910 he was in California, working as a plumber in Santa Clara County. He married Martha Lockhart (date unknown) and they had three daughters, Zelda, Leota, and Anola. Anola Will is still living in San Jose, California as of July, 2009. John William, Jr., was railroad stationmaster in San Jose, and he died there in 1955.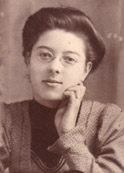 Mary Adeline Will, 1886-1903
Mary Adeline Will
Mary Adeline Will, born October 23, 1886, went to her maternal grandmother, Mary Adeline Moore, in Gaston, Oregon, after her father's death. (The elder Mary Adeline had married Isaac Moore by that time, so her full name was Mary Adeline Moor Wier Moore!) Mary Adeline Will died on October 19, 1903, just days short of her seventeenth birthday. The story Fina Bustamente heard from her father (Enoch Will, Mary Adeline's brother), was that Mary sneaked out of the house to attend a forbidden dance, got caught in the rain on the way home, and contracted pneumonia from which she never fully recovered.
Enoch Israel Will

Enoch Israel Will, 1888-1958, here in his World War I uniform.
The impatient-looking little boy on the left, Enoch Israel Will, was born October 21, 1888. Guardianship papers indicate that he went to his Grandmother Moore's home in Gaston, but the 1900 Census shows him living with the Allen Rogers family in Rickreall, Oregon, and going to school. His daughter Fina Bustamente, recalls him saying that he was frequently in trouble for running away, back to his Grandmother Moore. Although it is believed that he spent his teen years with his Uncle Alfred Will in Healdsburg, he returned to the Gaston, Oregon, area, and in 1915 he married Ruth Helen Fitch, a schoolteacher from Cornelius. They were divorced in 1927. The couple had two children, Sanford Wellington and Bertha Louise (Philpott). Sanford died in Portland, Oregon in 2001; Bertha (Betty) died in Hillsboro, Oregon, in 1984.
In the early '30s, Enoch changed his name to José Bustamente, a name he chose out of thin air, according to his daughter Fina, and went to work for Standard Fruit in Honduras as an engineer. He married Maria Hernandez in 1932, and the couple had three children. Don Carlos died in infancy; Josephine (Fina) and Sanford Will Bustamente are still living.
Jose Bustamente/Enoch Will returned with his family to Santa Rosa, California, shortly before he died in 1958. His widow, Maria, died in Dixon, California, in 2002.
Christine Agnes Will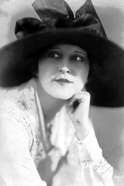 Christine Agnes Will, Miriam, 1892-1938.
Christine Agnes, March 26, 1892, went with Mary Adeline and Enoch to their Grandmother Moore, and later was adopted outside of the family. The guardianship papers filed with John William Will's estate say she was adopted by W. A. Swope of Forest Grove, Oregon, but the 1900 Census lists her as an adopted daughter of Frank and Mattie Moore of Forest Grove. Her name was changed to Miriam.
Few specifics are known about Miriam. She was beautiful, she was talented as a singer (she sang at Enoch/Jose's and Maria's wedding), and she did something-or-other in show business. The photo reproduced here is dedicated, "To my brothers, love, Miriam," indicating, she was in contact with them as adults, and other evidence suggests she was always in touch with her birth family. Maria Bustamente was fond of her, and Velma Scholl recalled seeing her in the Scholl home in Hubbard (Velma's mother, Sadie Wolfer Scholl, was a cousin to Miriam). According to Clark Will's records, she married five times and he lists four of the names: Hurd, Clifford, Monteil, Henscha. Miriam had no children. She and her husband died April 3, 1938 in Los Angeles of carbon monoxide poisoning, apparently (according to Fina Bustamente) a double suicide.

Charles Moor Wier Will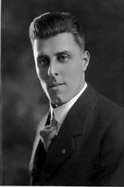 Charles Moor Wier Will, 1893-1927
Will family members have wondered how the twins got their names, but it's not much of a mystery. Their grandmother, Mary Adeline Moor Wier Moore, was apparently in charge at the tragic (and no doubt chaotic) scene of the twins' birth and her daughter's death, and she didn't need to look far for appropriate names. She named the boys after her brothers.
Clark and Charles Will were not yet a year old when their father, John William Will died. They were adopted by John's sister Otillia and her husband George Wolfer, and raised with the Wolfer children on their farm in Hubbard.
The 1920 Census, post-World War I, places both Charles and Clark in Seattle, working at the Navy Yard, but both of them returned to Oregon in the 1920s.
Velma Scholl, a niece of Charles and Clark, provided this reminiscence of Charles:
"Charlie was a deep and serious thinker He studied scientific subjects of the time, atoms, electronics, astronomy, etc. He was in contact by letter with professors in California who shared similar ideas and interest. When World War I came he was already employed in Seattle. His radio specialty was recognized and he was appointed radio instructor at Camp Lewis. After the war his first employer was Sherman Clay Co., Portland, in their radio department.
It was when Charlie, 33, came home to visit (May 28, 1927), that he undertook to top a very high fir tree in the proximity of the house. He was instantly killed when he fell, thus ending a promising life and career in his chosen field of science. The city of Hubbard gave him a service from the Armory."
Clark Moor Wier Will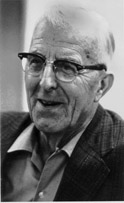 Clark Moor Wier Will, 1893-1982
Clark Moor Wier Will is remembered widely in the Aurora community. Growing up in the home of George and Otillia Wolfer, he learned as a child about life in the Aurora Colony, and in the early 1920's, he became convinced that he should make a systematic effort to preserve the story of the Colony -- an effort that occupied the rest of his life. He married Mary Huff in 1929, and had two daughters, Mary Margaret Corthell, who died in 2013, and Shirley Ruth Hall, who isstill living. Clark died in Salem, Oregon, in 1982.
Who Isn't in the Picture
Two individuals who are not in this family photograph are present in the story, and it makes sense to include them here. The first is May Wier Will, wife of John William Will and the mother of his children, who died the day after she gave birth to the twins, Clark and Charles. The other is May's mother, Mary Adeline Moor Wier Moore.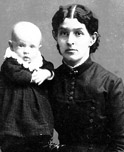 May L. Will, 1853-1893. Written on the back: Mother and Johnnie
Although Clark Will's records refer to his mother as Lillah May Wier, her birth registration in Massachusetts lists her as "May Wier," her gravestone reads, "May L.," and she signed her letters, "May L. Wier." We assume the L. stands for Lillah, but we can't find it written down anywhere. May was born April 26, 1853, in Massachusetts, daughter of William Wallace Wier and Mary Adeline Moor Wier. She came to Oregon on the train in October of 1883 – we have the journal she kept on that trip. Her mother and one uncle were already here. The journal speaks of meeting John William Will in March of 1884, and they married June 11, 1884. She died May 19, 1893.
More questions …
Sometimes the answers to our questions serve only to raise more questions. My cousin Charlyn Hall Mueller – actually, my second cousin: she's Clarks granddaughter, I'm Enoch's grandson – acquired the probate records of our great grandfather Will in the summer of 2008. It is a thick file, and as of October, 2008, she's still working her way through it.
She immediately discovered contradictions to stories we had gotten from other family members and the information Clark had recorded. And of course we're discovering that although we may know the whats of the matter, at least as they stood at the time John Will and/or his executors wrote them down, the whys may elude us forever.
The obvious question is about the fate of the children. At the time of his death, John William Will had four living siblings: Otillia (1853-1922), Alfred (1854-1930), George (1859-1944), and Edward Urban (1861-1944). We haven't begun to count the cousins he had through his uncles Heinrich, Leonard, George, or, more distantly, Wolfgang, none of whom were farther away than Portland at the time of John William's death. Otillia and George Wolfer adopted the twins; we believe but have no proof that Alfred was helpful to John and Enoch when they were older. Otherwise, members of John William's family are absent from this story. That may have been clear to John William at the time of his death, because he appointed a great-uncle from his wife's family, Charles Moor, as "guardian of the person and estate of all my children."
"The first guardianship papers were filed in June, 1894," Charlyn writes. "Payments to Emma Nicholas for taking care of the twins start in August, although most of the time it looks like she just had Clark, although Charlie appears now and then. Mom (Shirley Will Hall, Clark's daughter) says that Otillia took Charlie first, then couldn't stand to have them separated, so she went back to get Clark. Upon further review, I think that John William, Jr., went to Persis Moor Linderman (Charles Moore's daughter) until he was sent to Drain – a few months. Grandmother Mary Adeline Moore had the three middle children at first: Enoch, Mary and Christina. [From there] Christina was adopted by a family in Forest Grove. . . . I wonder how the Wills felt about basically 'losing' all these kids . . ."
We also wonder about John William's widow, Melissa Kay Dickson Will (Kay was her maiden name, Dickson was the name of her first, deceased, husband). John William's will states that the "household goods remain in possession of my wife and my children, while my wife stays with and takes care of the children, for their common use." That is an odd contingency for a wife, even a recent wife, as if John didn't trust her to care for the children, which she had acquired so recently by marriage. (Odd, but perhaps accurate. There are stories, provenance unclear, that Melissa was a strange duck, a religious fanatic who preferred leafletting the town to staying home and caring for the children, and that neighbors were coming in to feed and change the twins. Shirley Will Hall got this from her father, Clark; but Clark was one of the twins, and it seems unlikely that he had the information firsthand.) There is a receipt signed by M. K. Will for, "goods and articles as my part of the property exempt from execution in said estate," listing enough items to furnish a small house, and that may be all that Melissa got out of her short marriage to John William Will. (However, Charlyn hasn't worked her way to the bottom of the file yet!)
This story will be continued.

Copyright © 2013, Robin P. Will, robin@robinwill.com, Rev. September 2013,
URL: http://www.robinwill.com