Pictures that Were Worth Keeping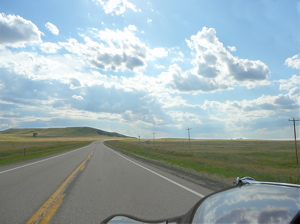 As of November, 2008, the look of this website has been updated, but some of the content remains the same. That's the case with the picture pages – folks familar with the old site won't find anything new here. I have nearly a five-year backlog of digital photos to evaluate for my new Favorites list, and the job seems to be too much for me. When I get some divine guidance in that matter, a new Favorites list will appear here . . . but in the meantime, the Old Favorites will have to do.
I'm amused by the words I wrote to introduce the Old Favorites, so those are staying too, at least for the time being. In 2003 I was delighted to finally get my hands on a 3.0 megapixel camera, and if memory serves, it had a 4X zoom lens. These days, I carry a 7-megapixel Canon TX-1 almost everywhere I go -- it has a 10X zoom with Canon's excellent anti-shake, and it fits in the pocket of my cargo pants. For heavy-duty work, I use a Sony Alpha-200 SLR, which gives me a 10-megapixel image. It also has a surprisingly good antishake system in the camera body.
The pic on the right was taken somewhere in Western South Dakota as I was driving cross-country in my 1951 Dodge a couple of summers ago. Click on the pic to see the Favorites gallery.
Copyright © 2010, Robin P. Will, robin@robinwill.com, Rev. November 2010,
URL: http://www.robinwill.com